Welcome to Heart Stream Yoga Your Fairbanks Yoga Studio

We are a community-based studio for yoga and related mind-body experiences. We believe that yoga is for every body, regardless of age or physical ability. Our mission is to reach and teach those who would benefit from yoga and provide the opportunity for personal expression on all levels –physical, creative, and artistic.
Announcements for Heart Stream Yoga ~
Gift Certificates available online!!! Go HERE and click on "Online Store".
February 6 5:30pm - 8:30pm






First Friday will be here before you know it. 
Feb 4th we will feature Whitney McClaren, a very 
creative photographer. Go to our First Friday tab 
to see some examples of her work. 
Showtime is 5:30! Inspiring photos! 
Good food! And wine or sparkling water!
February 7 10am - 1:30pm
Ski, Bike or Run?
Then the Yoga for Athletes Workshop is for you. Learn poses, postures, and full routines to increase strength and mobility, while lowering your recovery time and risk of injury.
The workshop, conducted by Dee Gard and Kathleen Hook includes fascia work, an interval
session, and a routine filled with sport-specific poses
emphasizing the core, posture, and balance required on the trails, in the saddle, and during those road races. You'll leave with practical ways to incorporate yoga in your training to increase your flexibility, strength, and endurance. You'll leave a better athlete! You'll also leave with a sweet goody bag!
Attendees who purchase punch cards this day will receive a 10% discount!
Beginning February 21, 3:45pm-5:45pm
Transforming Physical Pain
This in-depth yoga workshop will build over a period of 5-weeks and is specifically designed to take the individual from an experience of physical pain all the way through to relief. In a relaxed and supportive environment our time together will be spent learning to greet pain in a new way, whether you are working with long held chronic issues, recent injury or acute pain the intention for this workshop is to guide you lovingly to the true sourc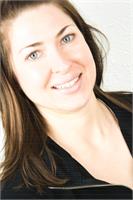 e of your pain and from this place begin the process of transformation and recovery.
Over the 5-weeeks you will learn:
• Yoga asana practices designed specifically for pain relief
• Awareness practices to dig deep discovering the root cause of pain
• Nutrition and dietary practices to support full healing and recovery
• Group sharing and process work for deeper insight and support
Participants enrolled in this program will be given 35% off a series of 3- personal one-on-one 60min yoga private sessions with Lindsey to dig deeper into their personal pain story and begin the process of re-writing their story so it becomes supportive and brings lasting healing and relief.
About Lindsey:
Lindsey is a dynamic teacher with over a decade of experience in Traditional Chinese Medicine, whole foods nutrition, bodywork, and yoga & awareness practices. Pulling from a lifelong fascination with healing the physical body and a rich educational and experiential back round she is an expert in yoga for pain and disease. It is her goal to support people in finding which therapies and modalities will be most supportive to their own unique healing process and to safely guide them out of pain and physical discomfort and back into their bodies.
Thank you for visiting our home page, we invite you to peruse our site further. You will find lots of information about yoga and Heart Stream Yoga. With over 60 classes a week and over 20 instructors, we are sure you will find classes that will resonate with you. Click the "Schedule" tab to get a full listing of all our classes and times. You can schedule your classes online or drop in. Click the "Workshop" tab to see the three upcoming workshops scheduled in January and the first part of February. Call if you have any questions. Namaste.