Golden Heart School of Yoga, As Accepted By Yoga Alliance
Sat
Date:

11/4/2017 - 4/1/2018
From:

8:30 am - 9:30 am
Room: TBA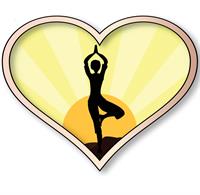 We have heard you and are answering the call to host a Wintertime 200YTT that would be hosted only on weekends! We are excited about this our third YTT as it has evolved into a rich and well rounded training that draws from the lineage of Vinyasa Yoga coupled with a grounded linear awareness of the aspects of Alighnment based yoga practice. Our training includes the elements of self care through the lens of Ayurveda, meditation, the study of sacred text, and home practice. We believe that understanding the
rhythms
of the world around us coupled with deeper knowledge of the self, creates more clarity within and lends for a more authentic teaching experience and personal practice. A key foundation of our training is to guide those that attend into developing the sensitivity to teach all shapes, sizes and abilities.,,.,that yoga is for every BODY.
Your instructors will be Marsha Munsell -200hr EYRT and DonnaLanni 500hr EYRT. Special guests for this training include:
Mukti (Michael) Buck, founder of the Vedic Conservatory. http://www.vedicconservatory.com. During the only 3 day immersion in this training, Mukti will guide us into meditation, Vedic Thai assisted asana and study of sacred texts. This immersion is open to the public as well and
registration
can be found here:
https://clients.mindbodyonline.com/classic/ws?studioid=31863&stype=-8&sTG=23&sVT=82&sView=day&sLoc=0
Dharma Richards founder of Yoga Warriors http://www.yogawarriors.com/dharma-richards , will offer her unique 16 hr.
certification
process that involves teaching combat warriors and others with PTSD. A link to this event for the public can be found here:
https://clients.mindbodyonline.com/classic/ws?studioid=31863&stype=-8&sTG=23&sVT=56&sView=day&sLoc=0&sTrn=100000132
The dates are as follows : Nov.4-5 (8:30am-6:30pm) Nov. 17-19 Mukti Vedic Thai Dec. 2-3 (8:30am-6:30pm) Dec. 9-10 ( 8:30am-6:30pm) Jan. 20-21 (8:30am-6:30pm) Jan. 27-28 (8:30am-6:30pm) Feb. 17-18 (8:30am-6:30pm) Feb. 24-25 Yoga Warriors Mar. 24-25 (8:30am-6:30pm) Mar.31-April1 (8:30am-6:30pm)
Due to the cost of hosting our guests, the cost of the training has increased slightly. The cost will be:$100,
nonrefundable
, to secure your place in the training. Early bird paid in full: $2895 Payment plan option:$3095 We also understand and can work with some time missed if you can absolutely not
attend
. So, if you are looking to become a yoga teacher or simply want to deepen your own practice and understanding of yoga, this may be the training for you. If you have any questions, they can be directed to bighearts@heartstreamyoga.com Or call 907-474-8108
Go to top of page